Item Count:
0
Sub-Total:
$0.00
Please enter search criteria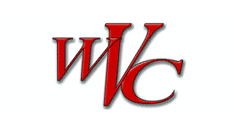 searchReplace
cartReplace
Help/FAQ: Online Return Policy
General Books
Thank you for choosing Olney Central College Bookstore!
Policies for returning books:
Books must be returned no later than 2nd day of semester for Intersession, 5th day of semester for Summer & Mid-term starting classes, or 10th day of semester for Fall and Spring to be eligible for a refund.
New books must be returned in new condition. Books written in or altered in any way will be refunded at 75% of the new price.
New books that come in plastic overwrap must still be wrapped. Unwrapped books will be refunded at 75% of the new price.
New books must be unread and unmarked to receive a full refund.
Defective books will be replaced, repaired, or supplemented according to the manager's discretion.
Books discounted for condition will not be exchanged.
Books sold with an Access Code that are returned with the Access Code opened will be refunded at 25% the purchase price (per manager discretion.)
Summer Book Buyback Dates: July 30-31 8am-3pm & 5-6:30pm
Fall Book Buyback Dates: Dec 10-12 ------ 8am to 3pm---5-6:30pm
General Goods
30 days from purchase with receipt on clothing only.